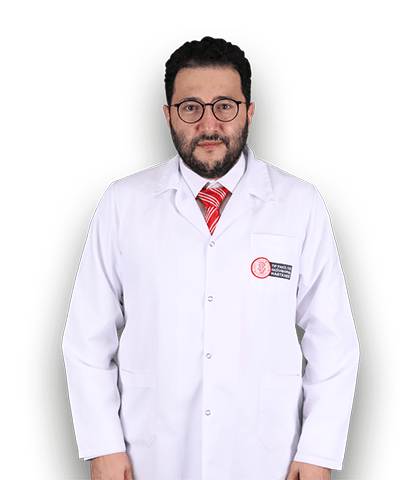 Assoc. Prof. Md. Özgür Yıldırım
Образование
In 2001, I graduated from Faculty of Medicine, Dokuz Eylul University.
I had the title of Cardiovascular Surgery Specialist in 2007 from the Kosuyolu Heart Training and Research Hospital where I had entered in 2001.
Опыт работы
During the period between 2007 and 2009 I was in the founder's team of the heart surgery department of Mersin Government Hospital
During the period between 2009 and 2010 I completed my compulsory military service in Van Military Hospital
During the periods between 2010 - 2012; 2013 and 2017, I worked in the Department of Cardiovascular Surgery of the Medicana International Hospital mainly on congenital heart surgery operations.
During the periods between 2012 and 2013, I worked in Florance Nightingale Hospital of the Science University mainly on congenital heart surgery operations.
As of May 2017, I am responsible medicine at the congenital heart surgery clinic of the Department of Cardiovascular Surgery, Gaziosmanpaşa Hospital of the T.R. Yeniyüzyıl University, Ankara.
Членство
Turkish Society of Cardiovascular Surgery
Turkish Society of Pediatric Cardiology and Cardiovascular Surgery
Медицинские интересы
Child and Newborn Heart Surgery
Adult Cardiovascular Surgery
Академические публикации
1.Double Switch ProcedureandSurgicalAlternativesfortheTreatment of CongenitallyCorrectedTransposition of the Great ArteriesMehmetSalihBilal,M.D.,MustafaKemalAvsSar,M.D.,OzgurYıldırım,M.D.,ArdaOzyuksel,M.D.,CenapZeybek,
M.D.,zOsmanKucukosmanoglu ,M.D.,and SenerDemiroluk, M.D. doi: 10.1111/jocs.12728 (J CardSurg 2016;XX:1–6)
2.Surgicalcorrection of cortriatriatumsinister in thepaediatricpopulation: mid-termresults in 15 cases ArdaOzyuksela, Ozgur Yildirim, Mustafa Avsar, Mehmet Hayirlioglu, SenerDemiroluk, Osman Kucukosmanoglu and Mehmet Salih Bilal EuropeanJournal of Cardio-ThoracicSurgery (2014) 1–4
3.ModifiedSingleVersusDouble-PatchTechniquefortheRepair of Complete AtrioventricularSeptalDefect Ozgur Yildirim, M.D., Mustafa Avsar, M.D., ArdaOzyuksel, M.D., Mehmet Akdemir, M.D., CenapZeybek, M.D., SenerDemiroluk, M.D., and Mehmet Salih Bilal, M.D.doi: 10.1111/jocs.12557 (J CardSurg 2015;XX:1–6)
4.Mid-TermResults of CongenitalSupravalvar Mitral Ring Resection Ozgur Yildirim, M.D., ArdaOzyuksel, M.D., Mustafa Avsar, M.D., Can Yerebakan, M.D., CenapZeybek, M.D., SenerDemiroluk, M.D., and Mehmet Salih Bilal, M.D.doi: 10.1111/jocs.12554 (J CardSurg 2015;XX:1–4)
5.Severe mitral regurgitation due to anterior mitral leaflet perforation after surgical treatment of discrete subaortic stenosis  Arda Ozyuksel, Ozgur Yildirim, IbrahimOnsel, Mehmet Salih Bilal. BMJ Case Rep 2014.doi:10.1136/bcr-2014-204463
6.Reverse Anastomosis Technique for the Treatment of a Rare Coronary Artery Anomaly in D-Transposition of the Great Arteries  Mehmet Salih Bilal, Ozgur Yildirim, ArdaOzyuksel,  CanYerebakan Thoracic and Cardiovascular Surgeon ,
7.Repair of Unilateral Absence of Right Pulmonary Artery With Contralateral Pulmonary Artery Autograft Interposition in an Infant Mehmet Salih Bilal, MD, Ozgur Yildirim, MD, Mustafa Avsar, MD, and ArdaOzyuksel, MD Ann ThoracSurg 2015;99:1467–9

8. Very long-term angiographic results of off-pump coronary artery bypass graft surgery BerkÖzkaynak, Özgür Yıldırım, Mehmet Aksüt, OruçAlperOnk, NihanKayalar, Suat Nail Ömeroğlu,VedatErentuğ, Cevat Yakut Turk GogusKalpDamar 2014;22(2):260-265 doi: 10.5606/tgkdc.dergisi.2014.9148
9.Extracorporeal membrane oxygenation for the treatment of acute respiratory failure due to respiratory syncytial virus after congenital heart surgery Can Yerebakan, ArdaÖzyüksel, Özgür Yildirim& Mehmet Salih Bilal Wien Med Wochenschr DOI 10.1007/s10354-013-0231-3

10. Surgical Treatment of Post- Infarction Left Ventricular Pseudoaneurysm A Two-Decade Experience ErcanEren, MD NilgunBozbuga, MD Mehmet ErdemToker, MD CuneytKeles, MD Murat BulentRabus, MD Ozgur Yildirim, MD Mustafa Guler, MD Mehmet Balkanay, MD Omer Isik, MD Cevat Yakut, MDTex Heart Inst J 2007;34:47-51
11.Intracoronary shunt use in an adult patient with Bland-White-Garland syndrome BerkÖzkaynak, Özgür Yıldırım, AdilOrman, AhmetÖzdemirAnadoluKardiyolDerg 2012; 12: 609-16
12.Muscular bridge causing non- ST-segment elevation myocardial infarction PelinAytan, GülayUlusal, EzgiCoşkunYenigün, ÖzgürYılırım, AtakanPırpır, Safa Yıldırım AnadoluKardiyolDerg 2006; 6: 374-5
13.Kardiyopulmoner Bypass GeçirenHastalardaAkutBöbrekHasarınınErkenDönemdeBelirlenmesindeİdrarNötrol JelatinazİlişkiliLipokalin'inDeğeriMuhammedBayram, Mehmet Ezelsoy, EmrahUsta, Kerem Oral, AytenSaraçoğlu, ZehraBayramoğlu, Özgür Yıldırım Turk J AnaesthReanim 2014; 42: 239-44

14.Different Results of Proximal Coronary Endarterectomy via Conventional Pull-Out Method BaşarSareyyüpoğlu, Özgür Yıldırım, KaanKıraliKoşuyoluKalpDergisi 0000;00(0):1-2 doi: 10.5578/kkd.3392
15.Ninety-two days of extracorporeal membrane oxygenation support following congenital heart surgery.Bilal MS, Avsar MK, Yıldırım Ö, Önsel İÖ, Zeybek C, YerebakanC.Perfusion. 2017 Sep;32(6):514-516. doi: 10.1177/0267659117698217. Epub 2017 Mar 19.